Getting to Santorini
Santorini welcomes many visitors during the summer season.
You can get there by plane or ferry. On site, you can easily travel by bus, taxi or by renting a vehicle.
Airport
Come and discover the island of Santorini in the Cyclades in Greece! Santorini Airport is located near Kamari and about 15 minutes from the capital, Fira.
Harbour
The island has different ports (Oia, Fira …) and the main one is that of Athinios Bay. It is here that ferries serving the Cyclades, Athens and also boats departing for the volcano arrive and depart.
Santorini Airport
Where is Santorini Airport located?
The airport is located in the Cyclades in Greece. It is close to Kamari on the island of Santorini, 15/20 minutes from Fira and 30/35 minutes from Oia.
Info : santoriniairport.com
The ports of Santorini
Santorini has 4 ports:
– le port d'Athinios Bay,
– The Skala port (Fira),
– The Amoudi bay (Oia),
– Vlychada port (Vlychada beach).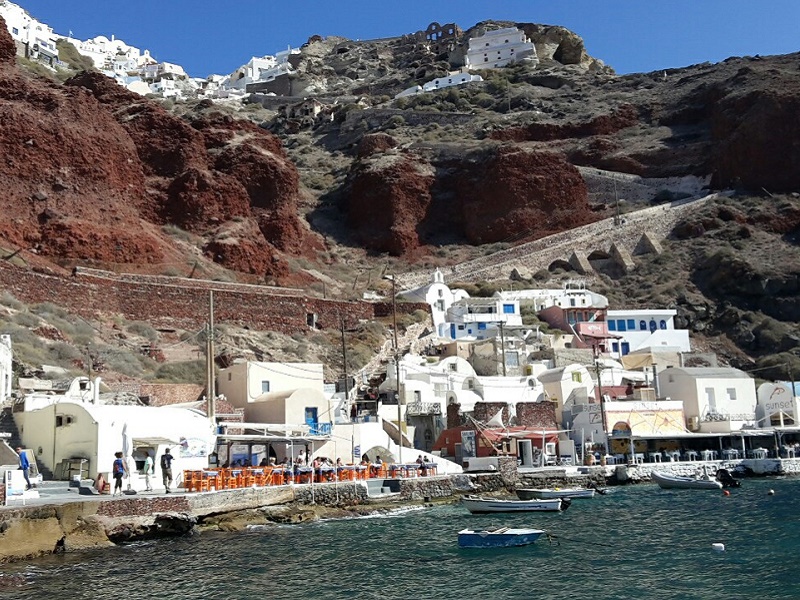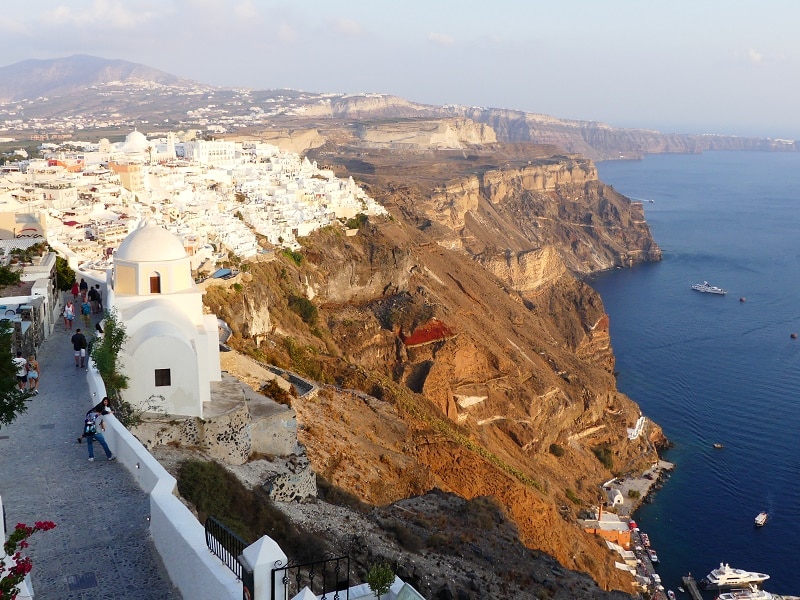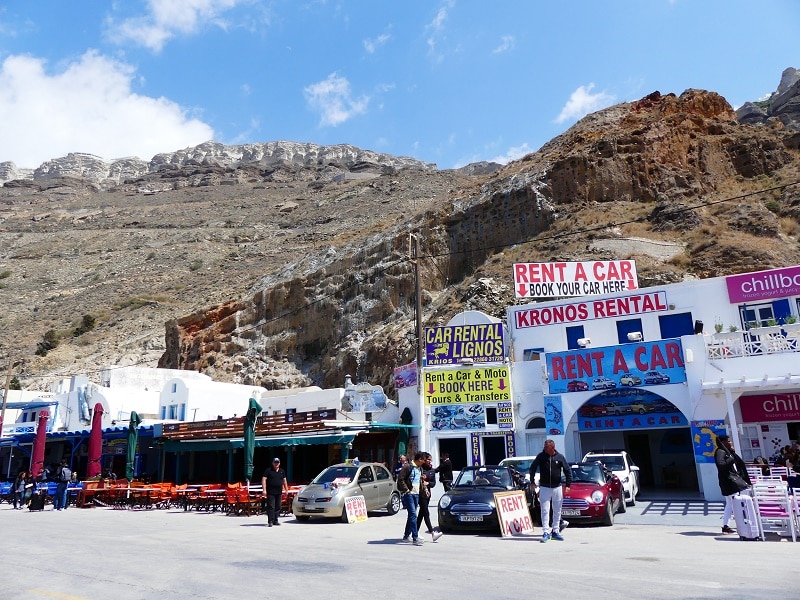 Where is the port for the Cyclades?
The daily ferry port is Athinios Bay. We embark there for Mykonos, Paros, Athens etc.
Info : santorini-port.com
The port of Skala
Where is the port for the Cyclades?
The daily ferry port is Athinios Bay. We embark there for Mykonos, Paros, Athens etc.
Info: santorini-port.com
The port of Skala
From the port of Skala, there are several options to reach the summit:
the cable car,
using donkeys,
the rise of the steps… 580 steps all the same!
Info : santoriniport.com