Towns and villages
The towns and villages of the island of Santorini in the Cyclades will impress you.
Take a stroll to discover the cities of Oia and Fira.
Let yourself be charmed by the picturesque villages of Pyrgos and Imerovigli.
Extend the getaway in the cities of Kamari and Perissa …
Municipalities of Santorini caldera side
Oia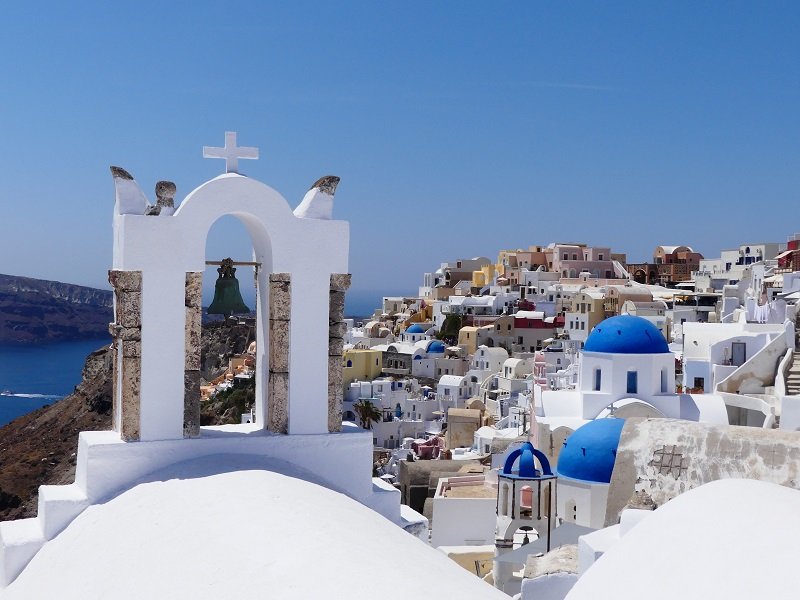 The city is located north of Santorini in the Cyclades.
Known all over the world for its sunsets, the city offers a splendid panorama throughout the day!
Fira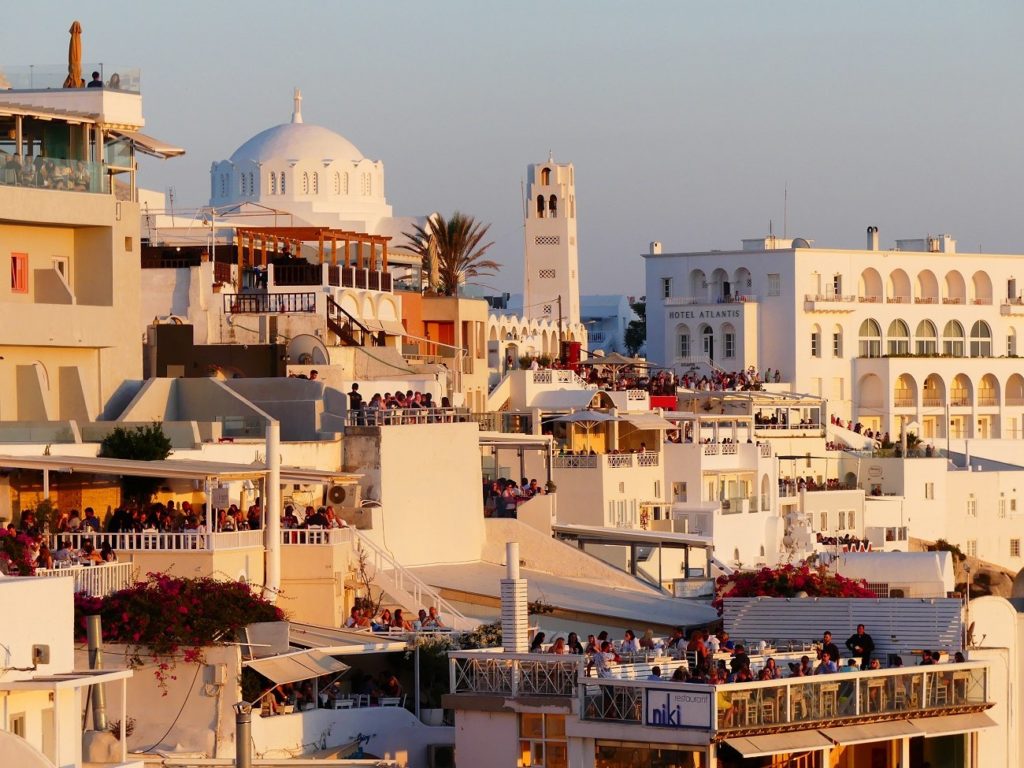 In the center of the caldera, tinged with white and blue, the city stands out from afar …
It is also the capital of Santorini in Greece.
You will find many services (banks, post office, main bus station …) as well as hotels, bars, shops and restaurants.
The alleys of the city again offer an incredible view of the caldera!
Imerovigli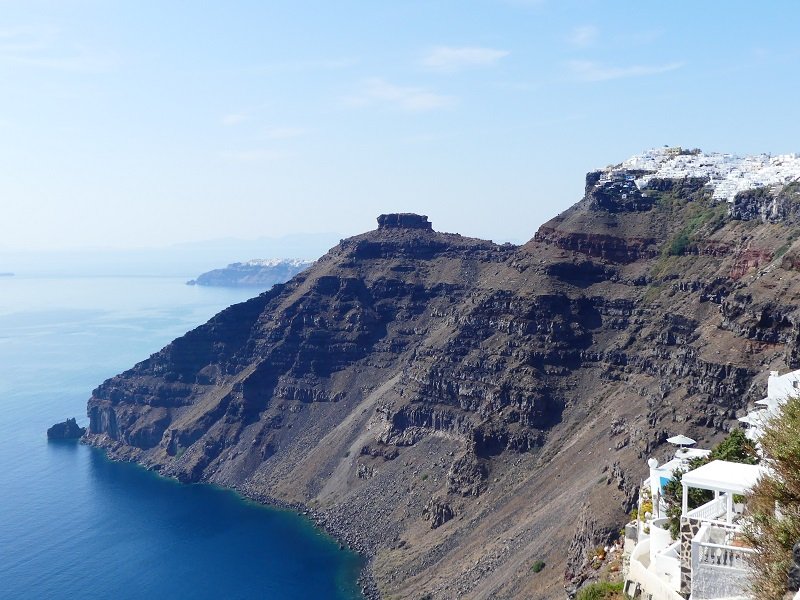 Not far from Fira, Imerovigli is magnificent!
We quickly understand why the place is nicknamed "the balcony of the Aegean Sea".
2 km north of Fira, at the top of the caldera, you can enjoy an extraordinary view.
Your landmark: the Skaros rock culminating at 298 m.
Firostefani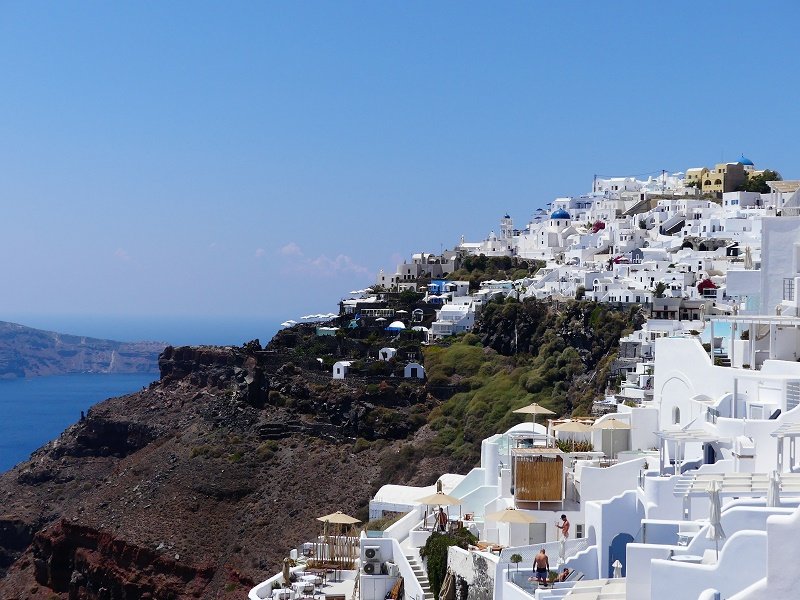 Firostefani means "crown of Fira".
It is aptly named because the city overlooks Fira, the capital of Santorini in Greece.
The place thus offers an exceptional view of the caldera, the volcano and the capital.
Beach side towns & villages
Kamari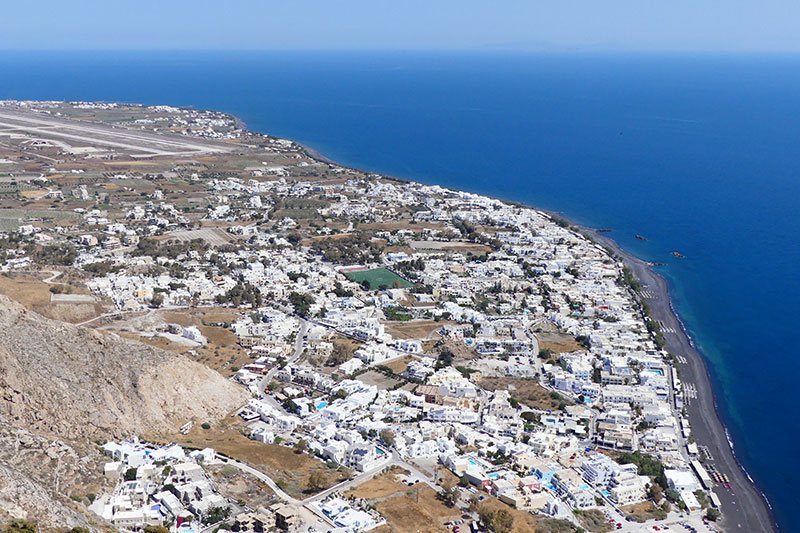 Bordered by a long black sand beach, Kamari is located south east of Santorini, not far from the airport.
The city offers all the comforts (hotels, bars, restaurants, shops …) for a moment of relaxation by the water.
Your landmark: Mesa Vouno, the rocky mountain at the top of which is the Ancient Thira.
Perissa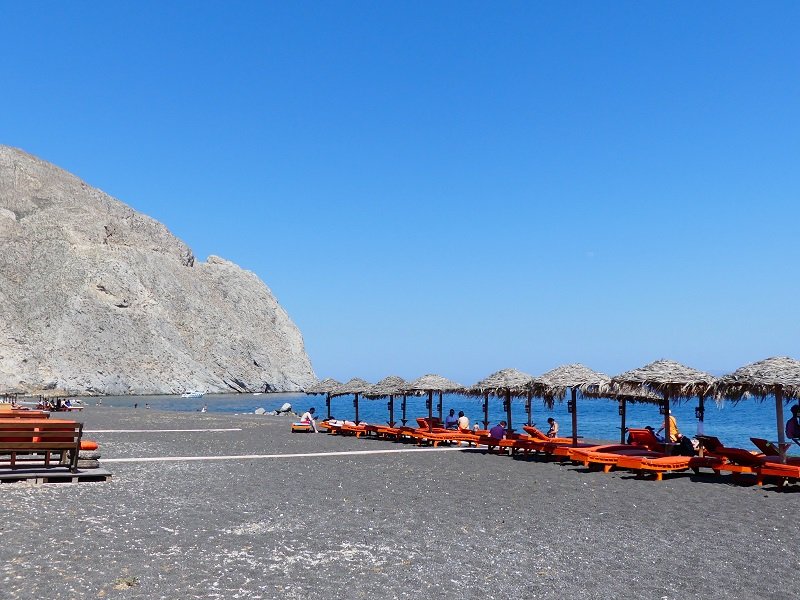 Bordered also by a long black sand beach, Perissa is another relaxed town east of Santorini.
Here, restaurants and bars line the sea, something to enjoy quietly.
Other towns and villages of Santorini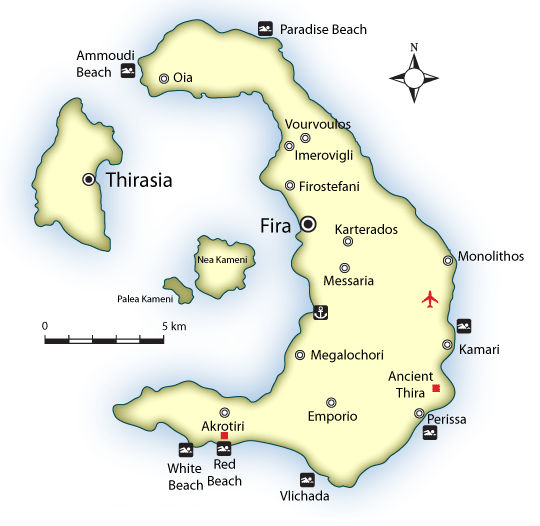 Santorini is also the towns and villages of:
Vorvoulos,
Karterados,
Messaria,
Monolithos,
Megalochori,
Emporio,
Akrotiri.