The Ifestia (volcano) festival in september
The Ifestia (volcano) festival in September
It's the big volcano party: the Ifestia Festival is dedicated to the eruption of the Santorini volcano in the Cyclades in Greece!
Each year, this is how the volcano is celebrated, adorned with 1000 lights of fireworks …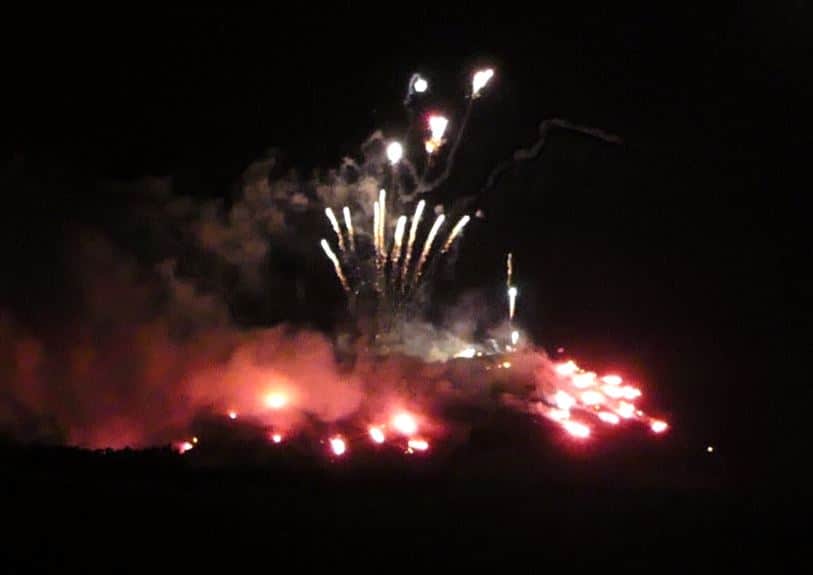 More info on the volcano party
What date does this party take place?
The Ifestia Festival takes place mid September from 8:30 p.m. to 11:30 p.m.
On the program: reconstruction of the famous Minoan eruption using fireworks.
How and where can we enjoy the show?
The show is visible from Fira, Imerovigli… in short, all the places with a view of the volcano.
In practice, you can attend from the streets but also from bars, restaurants …
However, be aware that the show is quite popular so it is better to be there a little early.
Finally, be aware that different formulas allow you to attend this party from the water.
How long does the firework last?
Generally, the fireworks are drawn after dark.
The show takes place over thirty minutes.
And, it must be admitted, the show is worth the detour.
Where can we find info on this festival?
Find more information on the rove.me website.
Videos