Akrotiri lighthouse
A little bit of History
Located in the far southwest of the island of Santorini, the Akrotiri lighthouse is considered one of the most beautiful lighthouses in the Cyclades.
Built by a French company in 1892, it is one of the first lighthouses in Greece. Having stopped working during the Second World War, the lighthouse was rebuilt by the Greek navy in 1945. Automatic since 1988, the lighthouse is still in working order.
Akrotiri spot at sunset
This is one of the best spots to watch the sunset in "nature" mode. If the place is known for its sunset, the crowds are much lower than in Oia or Fira. You therefore benefit from a superb spot, relatively isolated and easily accessible.
Getting to the Santorini lighthouse
At the end of the road, park your vehicle and continue on foot for around 200-300 meters. At the foot of the cliff, take the path on your left then choose your spot!
Some will choose to position themselves near the lighthouse, which is protected by a fence.
Others will prefer to climb a little and have a bird's eye view of the lighthouse and the Aegean Sea …
The site is worth the detour and the views are top!
Santorini lighthouse in photos
Santorini lighthouse in photos
Here are some pictures of the Akrotiri lighthouse at sunset. The site is pleasant and less popular than Oia, Fira … The view of the Aegean Sea is breathtaking: enjoy!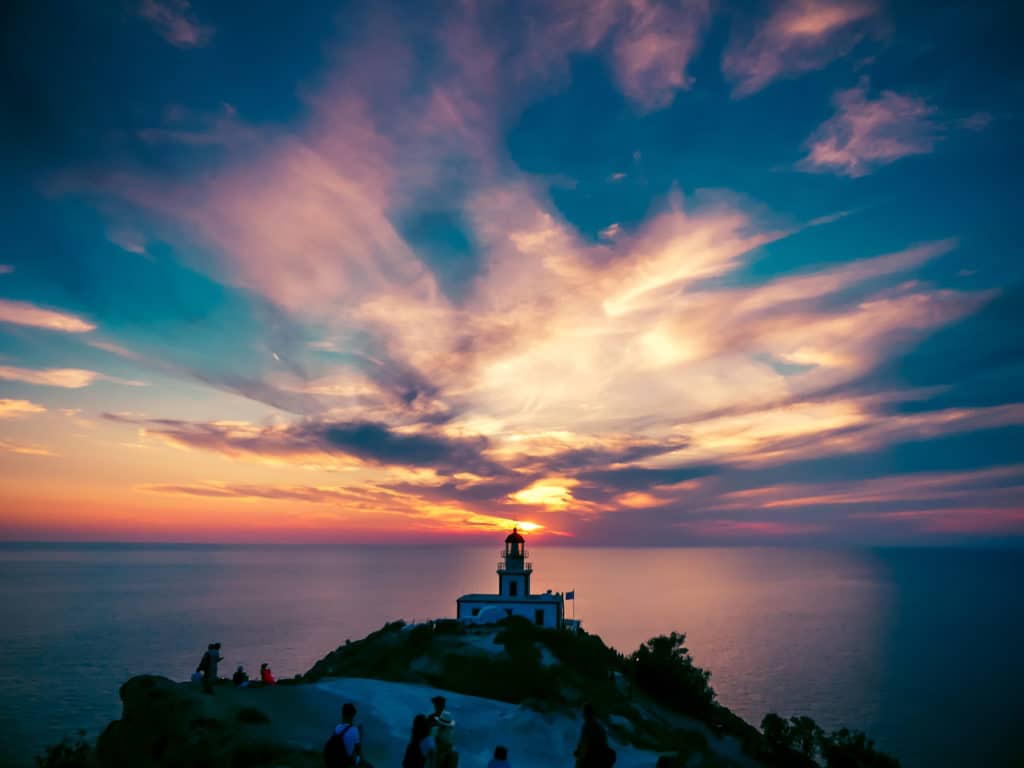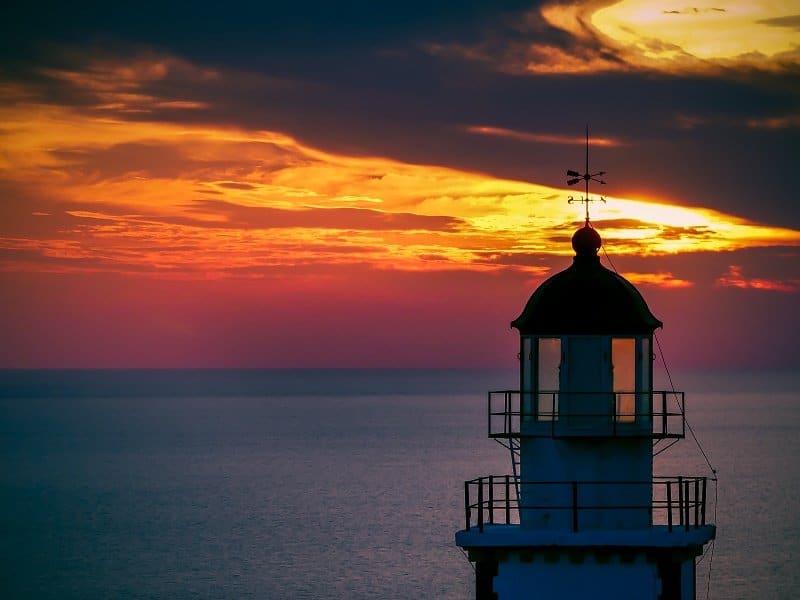 The sunset in Santorini
Apart from the Akrotiri lighthouse, there are other places where you can admire the sunset view. Thus, you will enjoy from different sites on the caldera side. Find all the info on our page dedicated to sunsets in Santorini!
Akrotiri ?
Akrotiri in Santorini ? Thinking of exploring the historic site?
It is also a site to see !!! And we talk about it on the dedicated page.